2Q20 = 2nd Quarter of the 20th Century
Vintage California Decor
The items in our collection are authentic vintage treasures, many that appear in our books. As a 30 year long collector and specialist in vintage California furnishings we buy collections and sell a large inventory of Catalina Island Pottery & Tile, Bauer Pottery, Monterey furniture, tile murals, art, and artifacts.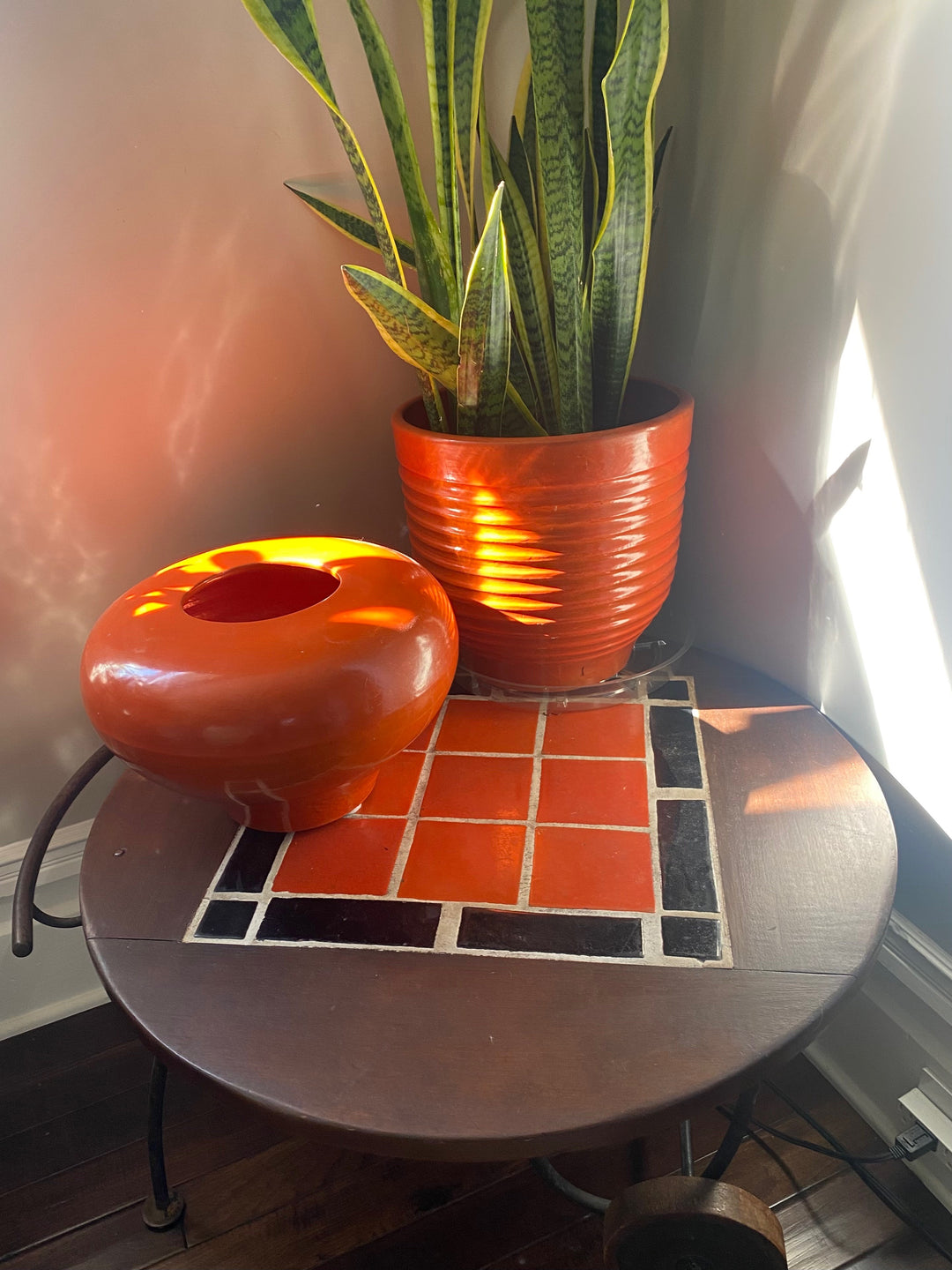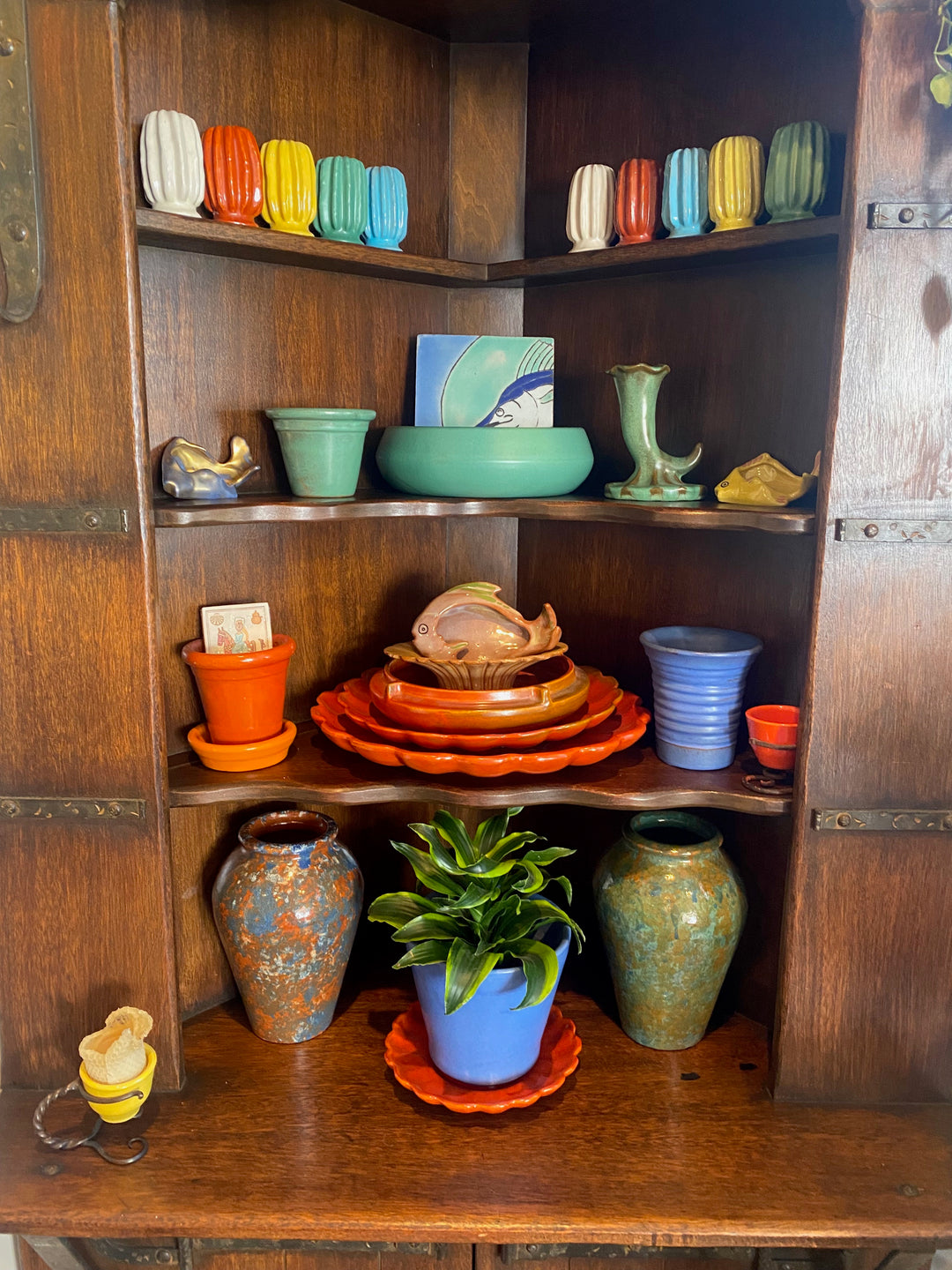 Trusted for 30+ Years
Carole Coates (Herzog), owner of antique web shop 2Q20.com is an avid collector, dealer, author, and Curator who wrote two groundbreaking books. For over 30 years Carole has been passionate about helping clients find and refine their historic collections by integrating vintage decor into their modern or historic homes. Her vintage pottery, tile, and furnishings are often featured in books and museum displays.
★★★★★

"Catalina Island Tile & California Revival"

Fantastic books that the author even signed for me. I have been studying the details and am so glad to have them in my library.

~ Jeff

Los Angeles, CA
★★★★★

"Mexican Tourist Plaque, Tlaquepaque"

The items was expertly packed and arrived safely. The seller was great to work with. She was as invested in the deal as I was! A +

~ Lisa
★★★★★

The BEST seller. Arrived safely and fast shipping. #1 seller.

~ N. Huff
★★★★★

"Vintage Catalina Checkerboard Table"

Perfect transaction. Exceptionally helpful seller. Beautiful table.

~ Desmo
★★★★★

"Catalina Cup Set"

Shipped fast and very very well packaged. The pictures do not do these pieces justice. The yellow glaze just glows. Excellent condition just like the seller said. Purchased as a gift for a collector and they were ecstatic.

~ Becca

Los Angeles, CA
★★★★★

"Malibu Tile"

Beautiful item! Exceptional service with an expert seller

~ Starring Role Antiques
★★★★★

"Catalina Tile Table"

Another great item from Carole. She has been the star of the Catalina/tile/pottery/Monterey world for as long as I can remember.

Carole literally wrote the book on Catalina tile, and only offers the best.

~ G. Clark

Los Angeles, CA
★★★★★

"Catalina Tile Wall Plaque/Plant hangers"

Absolutely beautiful and packaged with such care. Thank you!

~ Kristine
★★★★★

"San Jose Dancer Plaque"

5 out of 5 stars I was so happy to find this delightful San Jose mission pottery piece in perfect condition. What a great Christmas gift! I always check with 2Q20 when I need a special gift.

 ~ Ken
Catalina Pottery & Tile
Author signed & Personalized.The groundbreaking book Catalina Island Pottery and Tile: Island Treasures 1927-1937
Shop
California Revival
From Carole Coates, owner of 2Q20 comes the critically loved book featuring our clients collections in homes from Spanish to Modern.
Shop